In this article, let's go over how you can access the Portalbridge platform to transfer BTL tokens across BSC and Terra blockchains.
Before the primary process, users must prepare the following:
A TerraStation Wallet
Metamask (or any other wallets that support BEP20 and ERC20)
Chromium-based browsers, such as Microsoft Edge or Google Chrome, to run the TerraStation extension
How to use Wormhole Bridge
1. Add BTL token to your corresponding wallets (TeraStation for CW20 tokens, Metamask for ERC20, BEP20) and also make sure you have enough assets for gas fees.
Assets to pre-fill for gas fees:
Terra blockchain (CW20) – LUNA
Binance Smart Chain (BEP20) – BNB
Ethereum blockchain (ERC20) – ETH
2. Go to portalbridge.com and select Terra Blockchain as the "Source", and Binance Smart Chain as the "Target" from the drop-down list of blockchains.
Click the "Select a token" button and paste the corresponding BTL token address to the pop-up window.
Terra blockchain (CW20) – terra193c42lfwmlkasvcw22l9qqzc5q2dx208tkd7wl
Binance Smart Chain (BEP20) – 0x51e7b598c9155b9dccb04eb42519f6eec9c841e9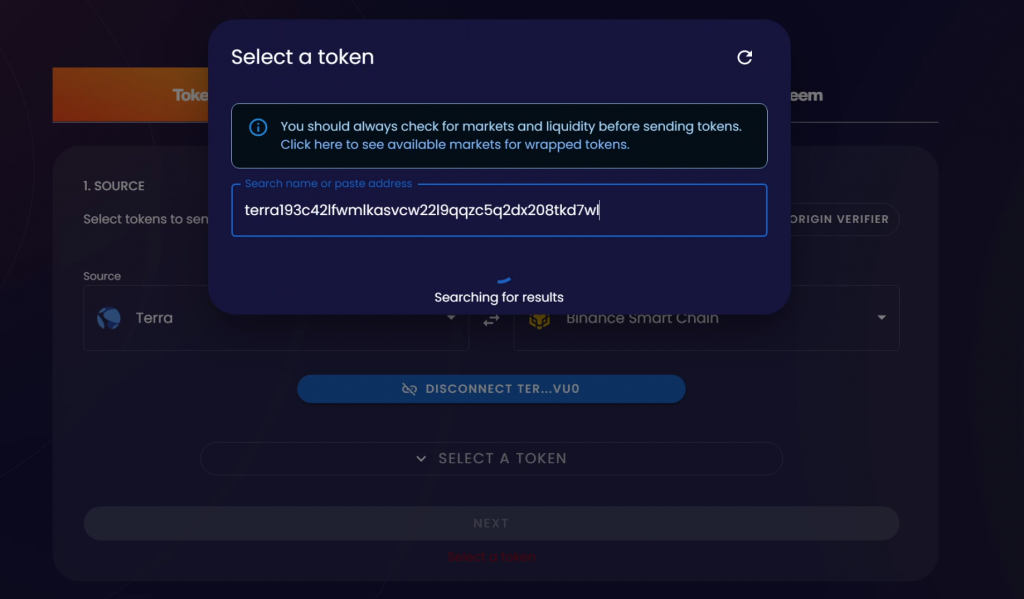 4. Your BTL (CW20) tokens will appear in the bridge window. Enter the amount you want to bridge and click "Next"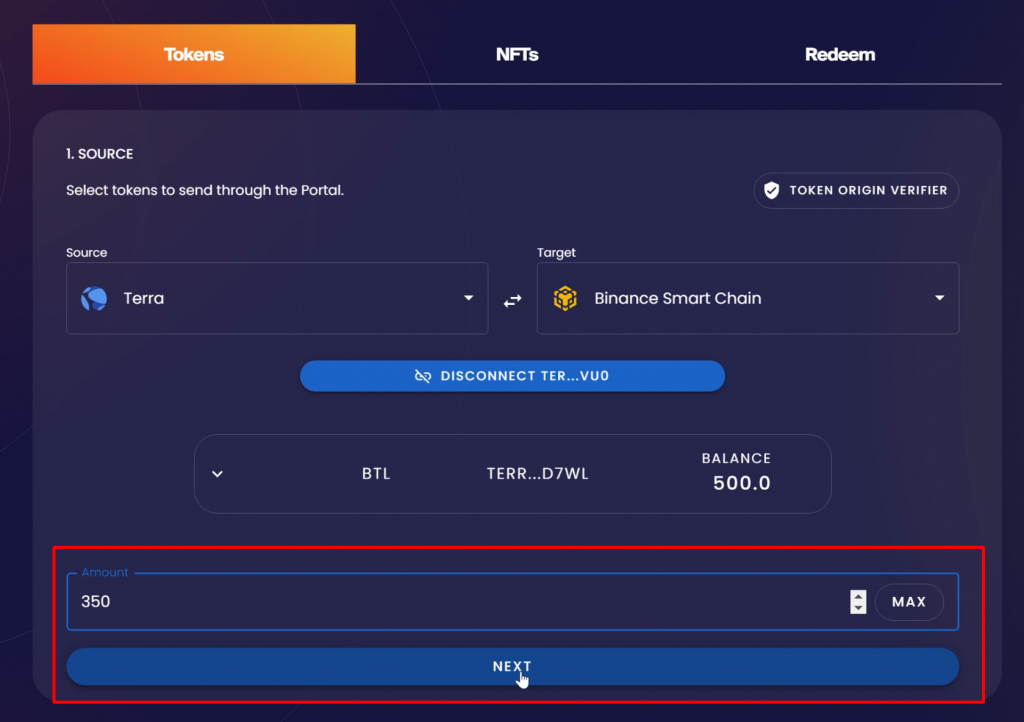 5. You will be asked to connect your Binance Smart Chain wallet (Metamask in this example). Click "Connect" and log in to your Metamask account.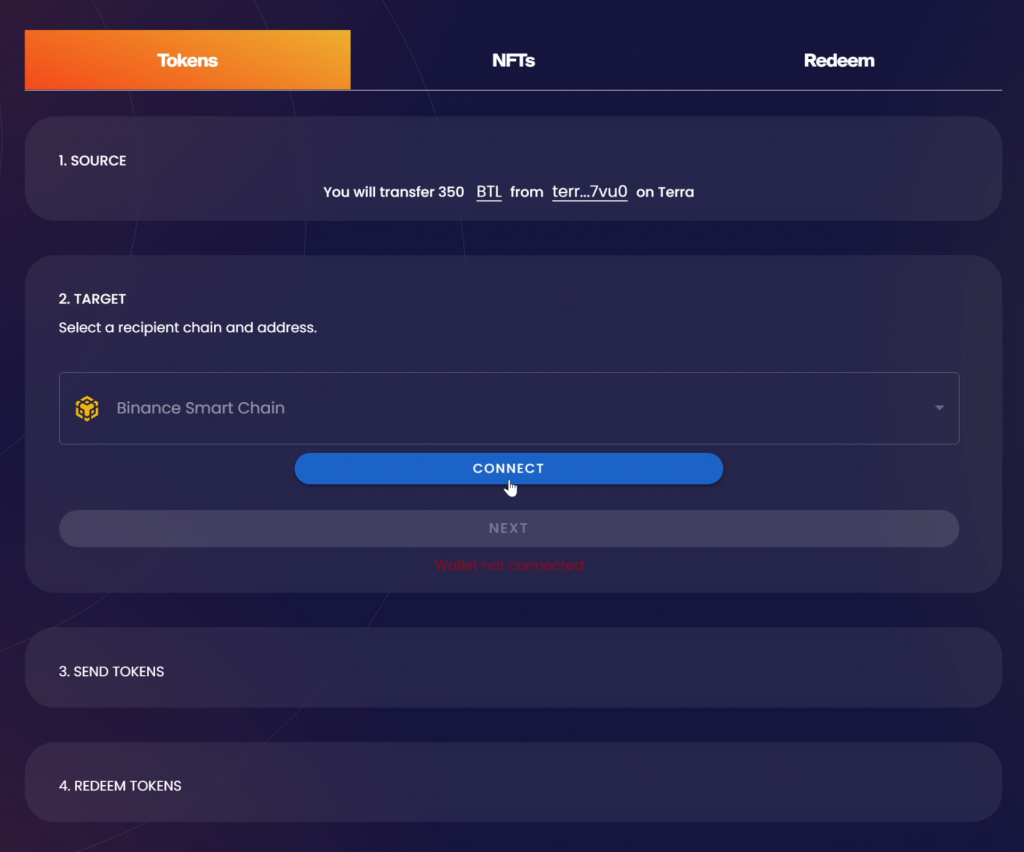 6. Once connected, check your transaction details and click "Next"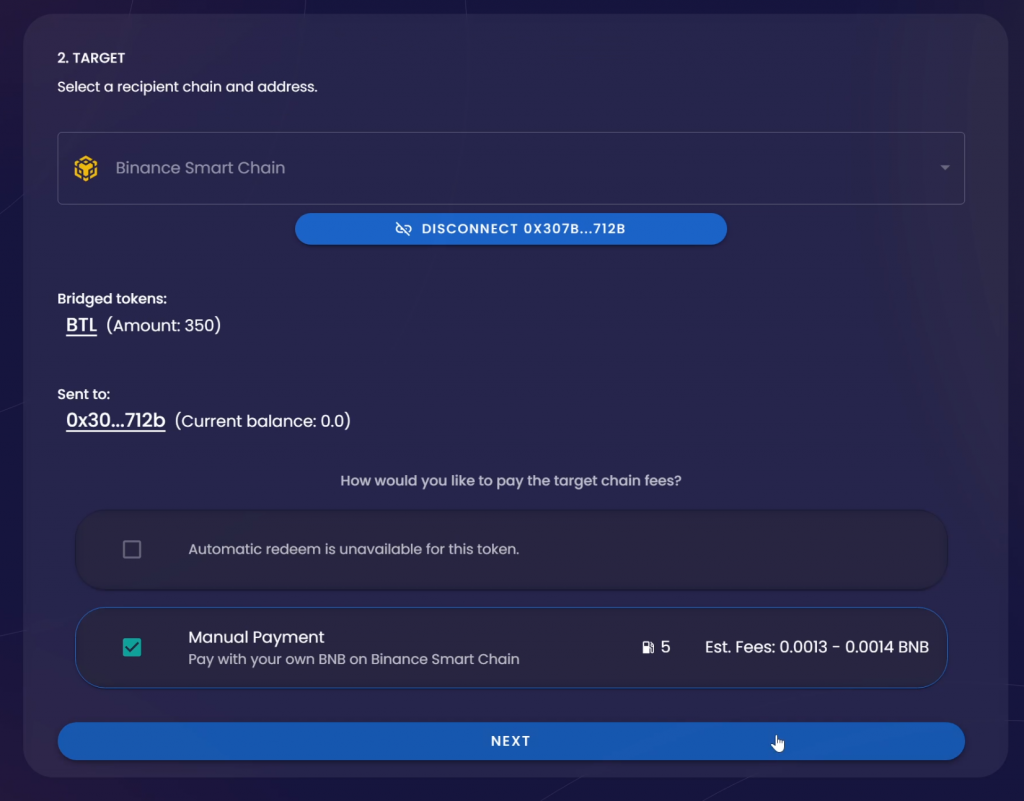 7. Now the bridge will ask to initiate the transfer. First, click "Transfer" and then click "Confirm"
8. The bridge will open your TerraStation wallet and ask you to confirm this transaction. Please enter your password and confirm it for broadcasting to the network.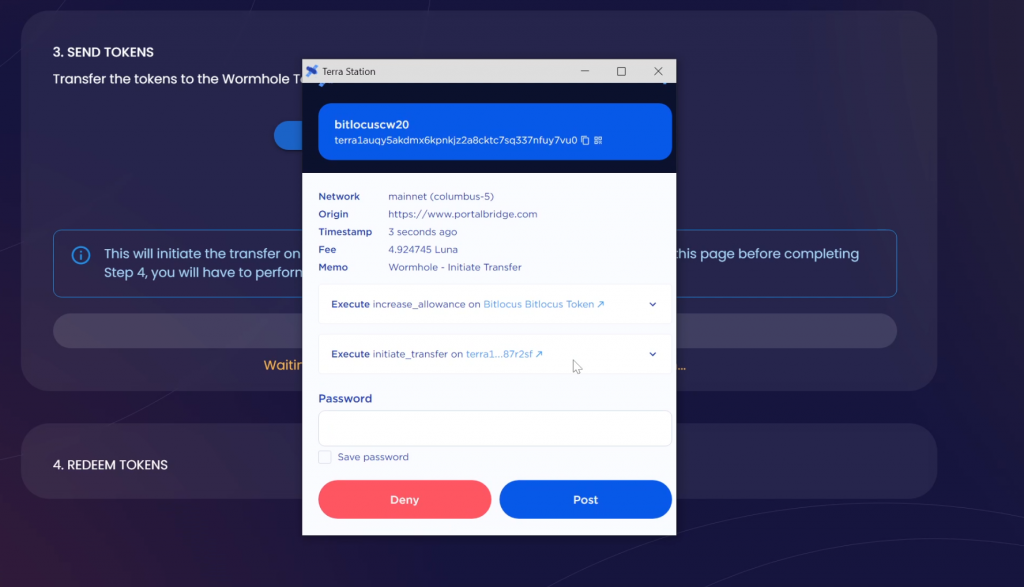 9. Wait for the transaction to be confirmed and then click "Redeem"

10. At this point, you'll see a pop-up in your Metamask wallet to confirm the redemption. Click "Confirm"
11. Wait for the transaction to be confirmed on Binance Smart Chain to see the confirmation window afterward.
Congratulations! Your Bitlocus tokens should be successfully transferred to BEP20 on the Binance Smart Chain and reside on your Metamask wallet. So, what's next? Head on over to the Bitlocus DeFi Market and stake your tokens for extra rewards of course! You can find a tutorial on how to do that here.